Hillsborough River State Park
A few more images from
our camping trip
to
Hillsborough River State Park
a few weeks ago.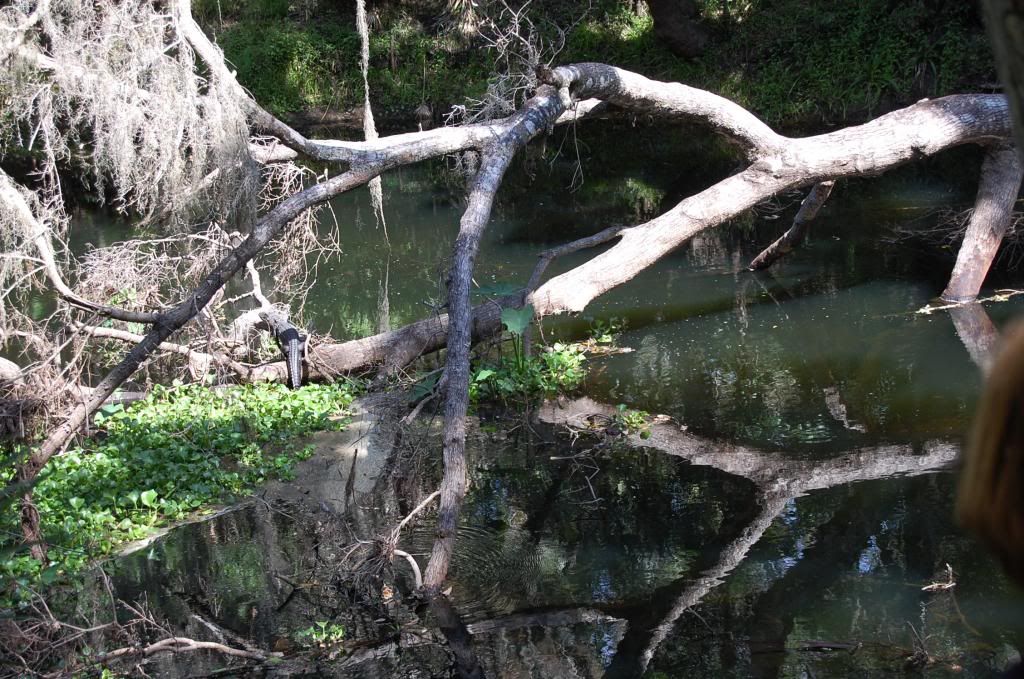 One third of the way in from the left and halfway up the image is a sunbathing alligator.
It was a gorgeous day, nice and cool at night, and comfortable in the morning with a slight breeze.
While at the park we saw a raccoon (he stole our trash bag and carried it up a tree!), a deer, an owl stealing fish, 2 smallish-medium sized alligators (one of which did not move, thankfully,
when my son fell in the river
), turtles, fish, and much more. Come to find out, this park is known for it's snakes. Some folks who were there the week after us saw a number of them. I am not good at all with snakes, not at all. Thankfully, we did not see any of those.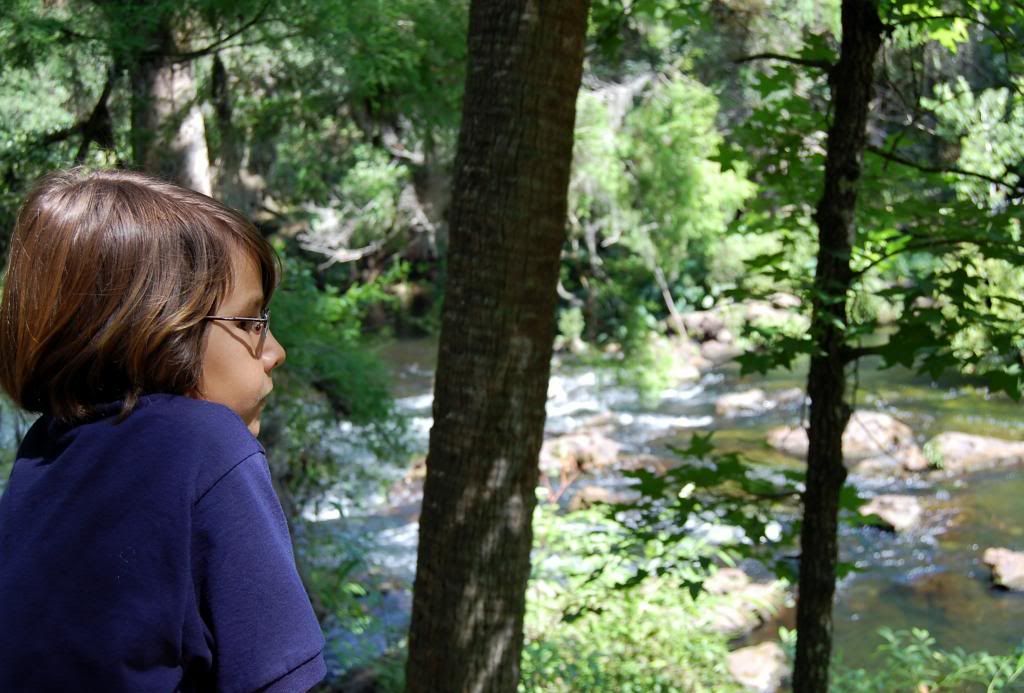 Mini Rapids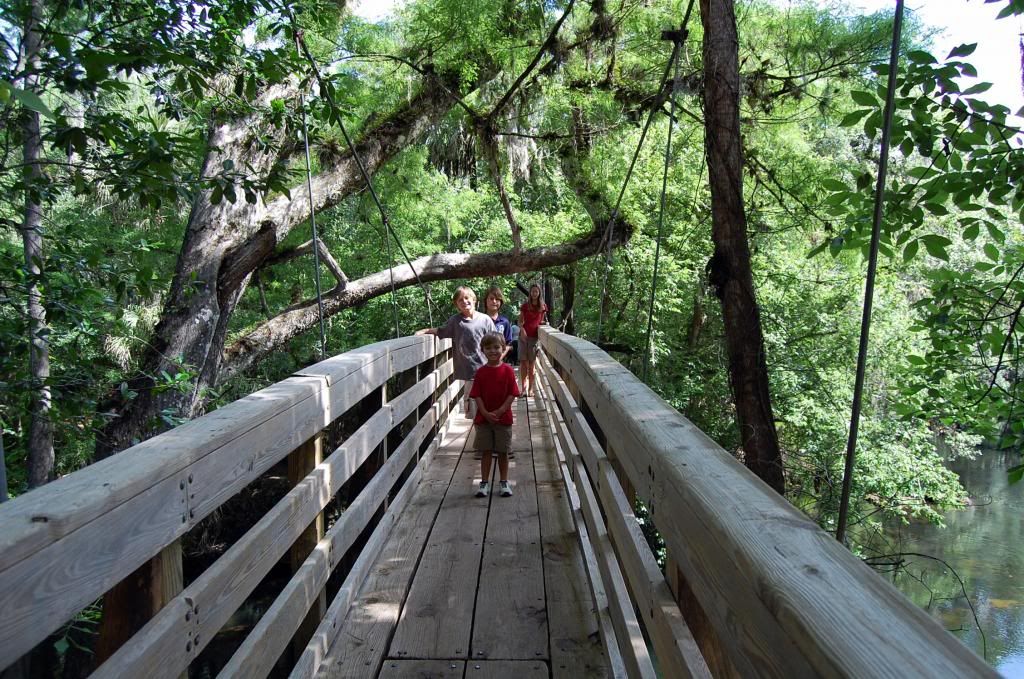 Suspension Bridge